Location and map of Grand Soluxe Zhongyou Hotel
Address: NO. 969 Dongfang Road Pudong New Area, Shanghai

Chinese Address: 上海浦东新区东方路969号

Hotel Phone: 0086-21-68758888  Hotel Fax: 0086-21-68758688

• Downtown 6.82 km
Airport
• Shanghai Pudong International Airport 39.16 km
• Shanghai Hongqiao International Airport 23.46 km
Railway Station
• Shanghai Hongqiao Railway Station 24.21 km
• Shanghai Railway Station 10.00 km
Metro Station
• Century Avenue 1.03 km
• Pudian Road 0.36 km
Commercial Area
• Lujiazui Area 4.28 km
• Pudong New International Expo Center 5.15 km
•Oriental Pearl Radio and TV Tower4.67 km
•The Bund 6.90 km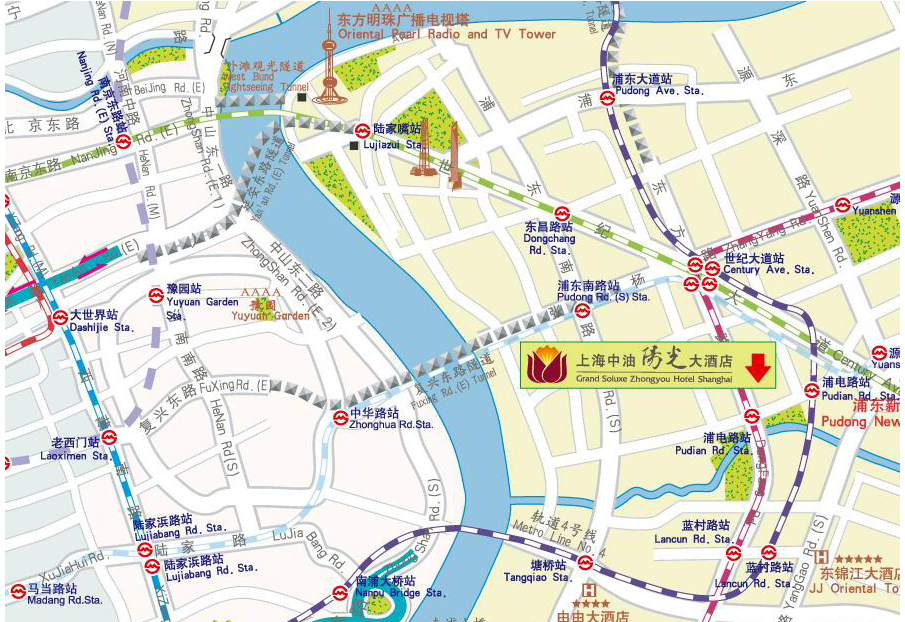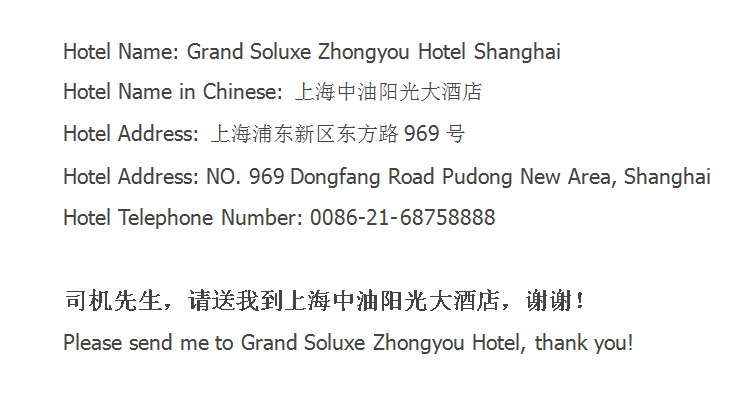 © Copyright © 2008-2017 WWW.GRANDSOLUXEZHONGYOUHOTEL.COM. All Rights Reserved.




Grand Soluxe Zhongyou Hotel Shanghai (上海中油阳光大酒店)

Hotel Phone: 0086-21-68758888 
Hotel Fax: 0086-21-68758688

Address: NO. 969 Dongfang Road Pudong New Area, Shanghai

Chinese Address:
上海浦东新区东方路969号

Postal Code: 200122


Book a room online


Just fill up a booking form


Enjoy the exclusive lowest rate


Registration and Credit card are NOT required for booking


Pay at the hotel reception upon check- in

Check the room rate !